ANDREA BENETTI Mes évènements
COPELOUZOS FAMILY ART MUSEUM, ATHENS, GREECE, 2021 - Acquired a work by Andrea Benetti in the permanent collection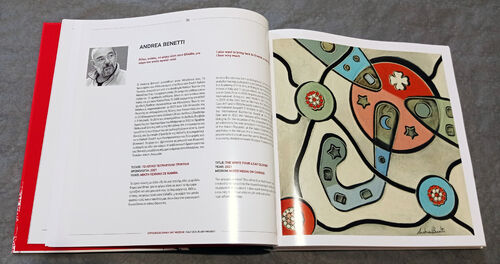 Du :
samedi 20 novembre 2021
Au :
dimanche 21 novembre 2021
In 2021 Andrea Benetti was contacted by the Copelouzos Family Art Museum for the acquisition of one of his works entitled "The white four-leaf clover", from 2021, size 35 x 35 cm, with oil and oxide technique on canvas. The work is made starting from a bas-relief created with a plaster background on the canvas. The bas-relief is then treated with a spatula with natural substances (in this case the oxides) and then cleaned in the protrusions and restore the three-dimensionality. Subsequently it is covered with a very thin layer of resin, to remove the air and avoid chromatic changes over time. Finally, the main parts of the work are colored with oil colors. The work belongs to the collection entitled "abstractionism of the origins", with which Andrea Benetti underlines the origin of abstractionism and symbolism, pictorial styles already born in the shadow of the caves of Prehistory.